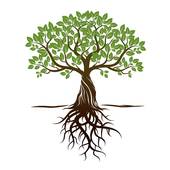 Mark Your Calendars!!!  Adult Retreat Coming up in May:  Our upcoming Annual Retreat is just weeks away and will take place this year on May 3 and 4. This year marks the 32nd Anniversary of the Adult Retreat. If you have never attended but are wondering what it's like, now is a wonderful time to find out. For those who have attended in the past, we hope you'll join us again.
We are blessed to gather together in Christian love and fellowship to learn, share and grow. The theme will be, "Leaning into God during Crisis: Faith vs. Fear".  We all look forward to relaxing and enjoying the natural beauty and peaceful surroundings of the Fellowship Deaconry in Liberty Corner, New Jersey while deepening our faith along with others from our church family. This is sure to be an uplifting weekend!
Look for the sign up table during coffee hour in Fellowship Hall. Transportation is available on the church van for all who are interested. If you have further questions or would like more information, please call the church office at (609) 395-0897.
Powered by Yendif Technologies