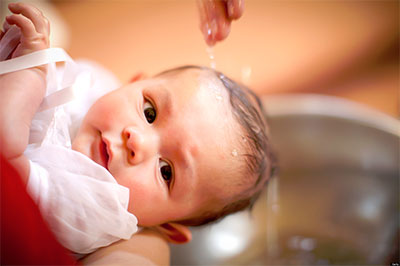 As a congregation, the First Presbyterian Church of Cranbury cares for one another as we journey through the highs and lows of life and faith. We celebrate with one another in times of joy and weep with one another in times of sorrow. We offer our heartfelt prayers to God and show up when someone is in need with meals, company, and support - however best offered.
In a special way, the Deacons of the congregation are entrusted with congregational care. Please let the church office know if you or another desires a visit from a deacon or a pastor, meals provided, a card sent, a baby welcome gift, or home communion.
The Presbyterian Church (USA) Book of Order states:
The office of deacon as set forth in Scripture is one of sympathy, witness, and service after the example of Jesus Christ. Persons of spiritual character, honest repute, of exemplary lives, brotherly and sisterly love, warm sympathies, and sound judgment should be chosen for this office.
The Board of Deacons at the First Presbyterian Church plays a very active role in the life of the church. Deacons serve Home Communion to the homebound twice a year, usher in worship the 5th Sunday of the month, deliver flowers to the sick or homebound, send caring cards and provide meals, rides and comfort to those in need. The Deacons also sponsor the Strawberry Festival the first Saturday in June and prepare and distribute Thanksgiving food baskets.
Anyone who would like a Deacon to call or visit should contact the church office at firstpresoffice@comcast.net.
Deacon's Benevolence Fund
Benevolence: "A disposition to do good. An act of kindness." Did you know that the Board of Deacons has a Benevolence Fund? Do you know what it is for? Do you know where the monies come from and where they go?
The purpose of the Deacons Benevolence Fund is to help those in need. It may be a person from the community or within our church family. There are monies available to help with immediate needs such as rent, utilities, food, medical etc. A person only needs to contact the church office with their particular need. A small committee of Deacons review the request before monies is dispersed. All requests are kept confidential.
The Deacons raise money for this fund through the Strawberry Festival, holiday flowers, and other various fundraisers. By attending the Strawberry Festival, ordering flowers during Easter and Christmas and supporting any of the deacons' other fundraisers, you are helping to do good and are performing an act of kindness to others.
Please help to support the various fundraisers held by the Deacons or consider making a donation to the Deacons Benevolence Fund. Should you know someone or find yourself in need of the Deacons Benevolence Fund, please contact the church office.
Church Fellowship
We gather for church fellowship each Sunday after the church service for coffee and refreshment as well as several other times throughout the year for special events. These times are meant to build community, deepen relationships, share in joy, express our love of Christ, and live into Christ's calling to be a unified people. Some of our church fellowship events have a rich tradition, having existed for decades, and others are new expressions of our changing culture and community. We hope there is something for everyone, and that at all of our events, people have an opportunity to make new friends, enjoy old friendships, and most of all, experience the love of Christ in community.
Coffee Hour is a great time to meet and catch up with friends and members of the congregation We want visitors to know that they are welcome to join us in Fellowship Hall after the service each Sunday.
Please see the Calendar for upcoming events. Some of our annual Church Fellowship events include:
Pancake Breakfast
Strawberry Festival
Pasta Dinner
Homecoming Picnic
Christmas Luncheon