Children
Jesus said, "Let the little children come to me, and do not stop them;
for it is to such as these that the kingdom of heaven belongs."
Matthew 19:14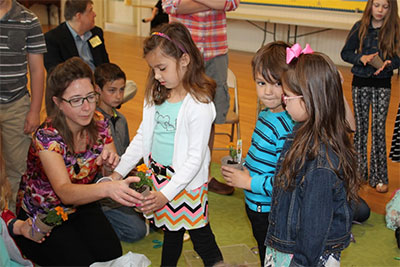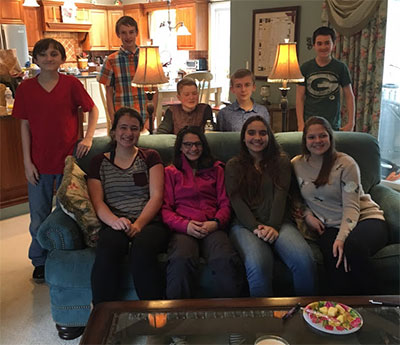 Sunday School
Children and adults enjoy Sunday School every Sunday morning, mid September through mid June, starting at 9:15 a.m. During Sunday School, children learn God's sacred story as told through Scripture in a nurturing, interactive and safe environment. Our curriculum is age appropriate and taught by volunteers committed to sharing God's love and the gift of Jesus Christ with our youngest friends.
Gathering Time
Sunday School starts with 15 minutes of gathering time (9:15 A.M - 9:30 A.M.) in the Library with Pastor Hannah. During this time, we will get to know one another through prayer, singing, sharing and even some games! Children will be sent from Gathering Time to their Sunday school classes for the day's lesson.
Sunday School Classes
Our classes are broken up by age: Pre-k through 1st grade; 2nd through 5th grade;   middle school, high school and adults.  Our younger grades learn the same lesson each week, which means that many siblings go home having heard the same story in Sunday School.
8th Grade Confirmation
Our 8th graders spend the whole year together on a journey towards confirmation—when they get to profess their faith and join the church as full members. During confirmation, we invite young people to explore the meaning of their baptism and their participation at the Lord's Supper, as well as to learn about church polity, stewardship, spiritual practices, worship, and mission. Confirmation is a yearlong exploration of how each student might finish the sentence: This I believe…
High School Sunday School
High Schoolers meet weekly in the youth room, from 9:30 – 10:15, to study the day's lectionary passages guided by the Feasting on the Word Curriculum. This curriculum provides opportunities for youth to explore their personal and communal identity in Jesus Christ through meaningful community-building experiences, engaging Bible study, and relevant learning activities. In response to God's amazing, unconditional love, youth will be challenged to put their faith into action as they grow to understand themselves as Christ's disciples. More often than not, the Scripture studied in this Sunday school class will align with the Scripture read and preached on during worship.
Registration
We ask that each child that attends Sunday School registers using this link.  Your registration ensures we have all the necessary contact and allergy information.