Youth
"For where two or three are gathered in my name, I am there among them."
Matthew 18:20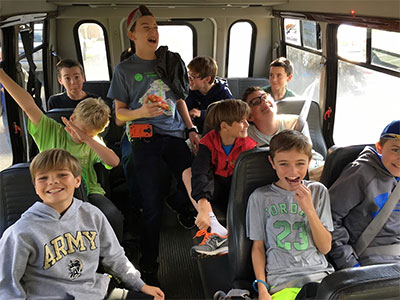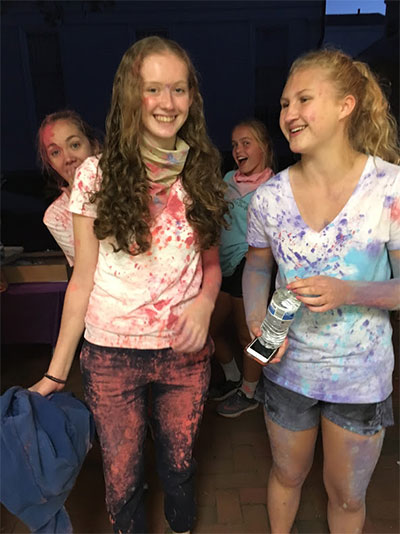 Youth ministry at the First Presbyterian Church of Cranbury celebrates our youth and young people. The hope of our youth ministry programs is to reveal God's love to all who join us, to create a safe and fun community for fellowship, learning, and growth, to equip and challenge our youth to follow Jesus out in the world, and to share God's Word in life-giving and relevant ways.
Youth ministry is not a side program to the church, but at the heart of the church's faithful expression of God's love and care. Likewise, we believe children, teens and young adults are not the future of the church but insist instead that they are a vital part of the church right now.
Youth Group
Youth Group at FPC Cranbury brings young people together for faith, fellowship, food and fun. Whether we're studying the bible, serving the larger community, or running through the church playing games, we're always building relationships, engaging relevant topics, and growing in faith.
We have two youth groups, Middle School and High School. Some special events and activities are combined, but most Sundays we meet separately. Check the church calendar for upcoming youth events.
Click here for Youth Group Registration Form .
Youth Group Mission and Service
Our youth express their faith by giving of themselves for the benefit of others through mission and service projects. They reach out by sending care packages to our college students and cards of encouragement to people related to our church family who are serving in the military in the US and abroad. High school students serve meals at the Trenton Area Soup Kitchen (TASK). In October, our youth participate in the CROP walk to benefit Church World Service. Our youth also sort food for the Thanksgiving baskets and prepare Christmas baskets for local families in need. They collect the "SOUPer Bowl of Caring Offering," and make bag lunches and cookies for TASK. They also assist with the Annual Strawberry Festival, Vacation Bible School and the Christmas Pageant/Vespers service.
Our 2017 summer youth mission trip was to Crownpoint, New Mexico, from Saturday, July 29 to Sunday, August 6th. Crownpoint is on the Navajo Nation Reservation. This trip was organized through Next Step Ministries and offered students an opportunity to serve, learn, grow and worship alongside our neighbors in New Mexico. Email Pastor Hannah if you or your high school youth is interested in going on next year's summer mission trip, details forthcoming.