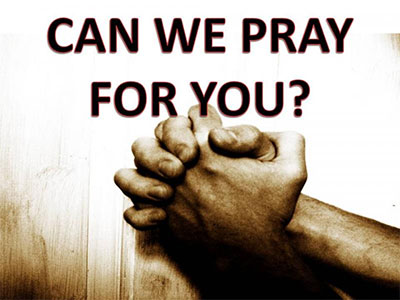 There is an active prayer chain operating in our Church.  Anyone who has a concern and wishes prayers can contact the Church office by leaving a voice mail at (609) 395-0897 or sending an email to prayerchain@cranburypres.org.  All prayer chain participants are notified quickly and prayers initiated.
We have had requests for illness, pending medical procedures, hospitalizations, accidents, loss of loved ones.  Prayers are requested for members, families of members, neighbors, co-workers, friends.  Those on the Prayer Chain pray daily for those concerns brought to them.  Never hesitate to ask for prayers—Jesus prayed!
If you wish to join the Prayer Chain, send an email to prayerchain@cranburypres.org.