Local Missions
There's plenty of work to be done right in our community.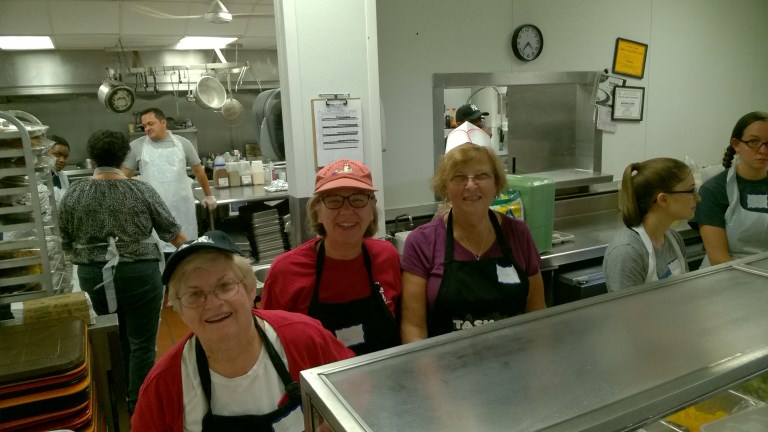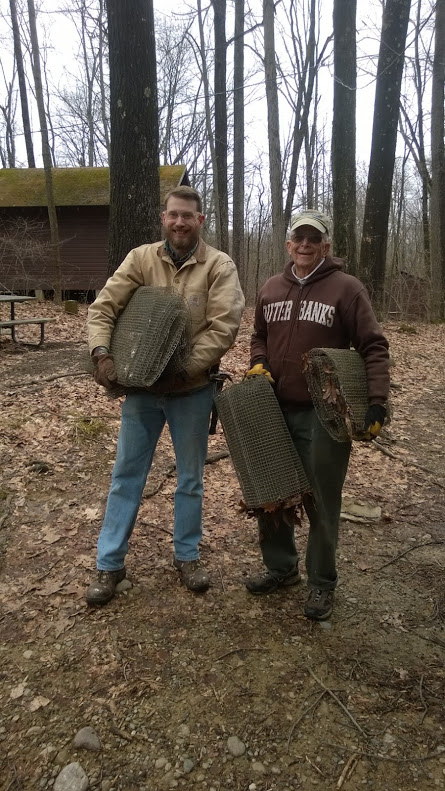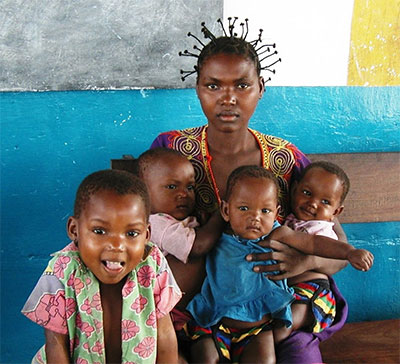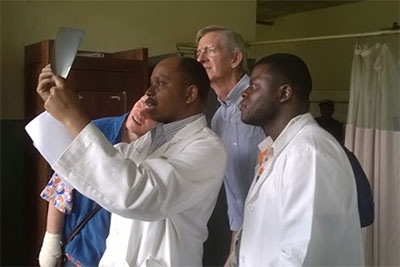 Our church also supports several global missions through financial grants.
Members of our congregation joyfully serve in the following local missions, witnessing to God's love and the many blessings they have received through serving God's people.  We volunteer to serve the Lord.
Skeet's Pantry was started by a church member and over the years, the number of families being served has steadily grown.  The Pantry is run right out of our church and serves over 65 families every month with bags of canned foods, fresh produce and hygiene products.  Monthly, church and community volunteers pick up and deliver crates of fresh produce; sort and distribute the bags and restock empty shelves.  Strong, able volunteers are always welcomed at Skeet's Pantry.
Trenton Area Soup Kitchen provides meals, tutoring and social services for folks in the Trenton area.  Volunteers from our church serve the evening meal once a month, in addition to delivering donated clothing, books, and food and hygiene items.  TASK welcomes us every month as part of the TASK family.
Better Beginnings Day Care Center located in Hightstown welcomes our church members as board members, teacher assistants, suppliers of donations of paper products, food and school supplies.  The needs are so great and a wonderful way to help under-served families in Hightstown.
South County Day Care Center located in Helmetta welcomes our church members as board members and active advocates for affordable quality child care.  Our church also provides financial support, books and school supplies.
Centurion located in Princeton works to release people from prison who were in justly incarcerated.  Members of our church volunteer doing research that is used to build a case to free the innocent.
NAMI Mercer serves families and individuals in the Mercer County area who suffer from mental illness with counseling and programs.  Church members have the opportunity to serve on its board, participated in fundraising activities and programs.
Johnsonburg Camp and Conference Center is a part of the PCUSA families of camps located in Warren County.  Church volunteers serve as board members, camp staff, retreat leaders, recreation leaders, kitchen and maintenance help.  Teams of church adults and youth participate in spring or summer mission trips, painting, clearing underbrush and cabin maintenance.
Global Missions
We are called to be part of God's transformation of the world.
Our church also supports several global missions through financial grants.  Being a connectional church through the PCUSA, many of these missions are part of greater Presbyterian USA church.
IMCK Good Shepherd Hospital in the Congo
IMCK is a medical training institution that provides Christian witness by means of quality care and education and that builds trust relationships with other medical institutions, patients, staff, donors, and the community
Also, known as the Good Shepherd Hospital, was founded by a Presbyterian missionary doctor over 60 years ago to serve the some of the poorest and neediest people in the Congo. Today it continues to serve the wounded from tribal wars, women and children who suffer from rape, malnutrition and disease.
(We support IMCK Good Shepherd Hospital, through the Medical Benevolence Fund)
Friends for Health in Haiti
Founded and run by Dr. Catherine Wolf, Friends for Health in Haiti supports a medical clinic near Jeremie in the rural mountains of Haiti. The clinic helps meet the health needs of people in one of the most underserved areas of Haiti with Christian love and mission.
Bread for the World
Bread for the World is a collective Christian voice urging our nation's decisions makers to end hunger at home and abroad. Moved by God's grace in Jesus Christ, we advocate for a world without hunger. Bread's goal is to help end hunger by 2030. It believes that everyone must play a part in ending hunger, especially our federal government. We work to change the policies and conditions that allow hunger to persist. Bread seeks long-term solutions to hunger and advocates on legislation that addresses the root causes of hunger.
Presbyterian Disaster Assistance
Presbyterian Disaster Assistance enables congregations and mission partners of the Presbyterian Church (U.S.A.) to witness to the healing love of Christ through caring for communities adversely affected by crises and catastrophic events. For example, we supported volunteers from the Presbyterian Church to help the people of North Carolina and Haiti in the aftermath of Hurricane Matthew in 2016.
Pioneers
Is a Christian mission organization based in Orlando, Florida that partners with churches to send more than 2,000 missionaries to the neediest areas of the world. Pioneers mobilizes mission teams to glorify God among the unreached people by initiating church-planting. For more than 35 years Pioneers' passion has been to see God glorified among those who are physically and spiritually isolated from the gospel of Jesus Christ.
Institute for Justice and Democracy in Haiti
Based in Boston, (IJDH) works to strengthen the ability of the legal system in Haiti to deal with cases of human rights abuses and other injustices; and to defend victims of rape and other forms of violence.